Camping pitches in Île de France
We offer overnight and monthly camping pitches for traveling professionals as well as residential pitches for your weekends and holidays.
If you want a quiet corner of greenery, our campsite offers pitches of 130 to 180 m² to put down your mobile home or caravan and to come and spend your weekends on the banks of the Seine.

Enjoy the joys of camping in the Yvelines
We will be happy to welcome you with your caravan, motorhome or tent. Purist friends who love nature, we invite you to pitch your tent or park your caravan on your spacious semi-shaded plot of the Loisirs des Groux family campsite in Île-de-France. Our pitches for tents and caravans have been set up in a peaceful area of ​​the establishment near the Seine, sanitary blocks and sports facilities. They are spacious enough to accommodate your vehicle and have a private garden to set up your table and sunbathing area. As soon as you arrive, your children will be delighted to run down the aisles and play table tennis with their new friends while you plant your canvas or plug in your electrical equipment. Because a pitch with access to electricity at the Loisirs des Groux campsite in Yvelines will open the doors to your little daily pleasures such as a coffee when you wake up, a cold drink out of the fridge after the pétanque tournament and sharing your photos of holidays with those around you once your phone has been recharged.
For more information, do not hesitate to contact us.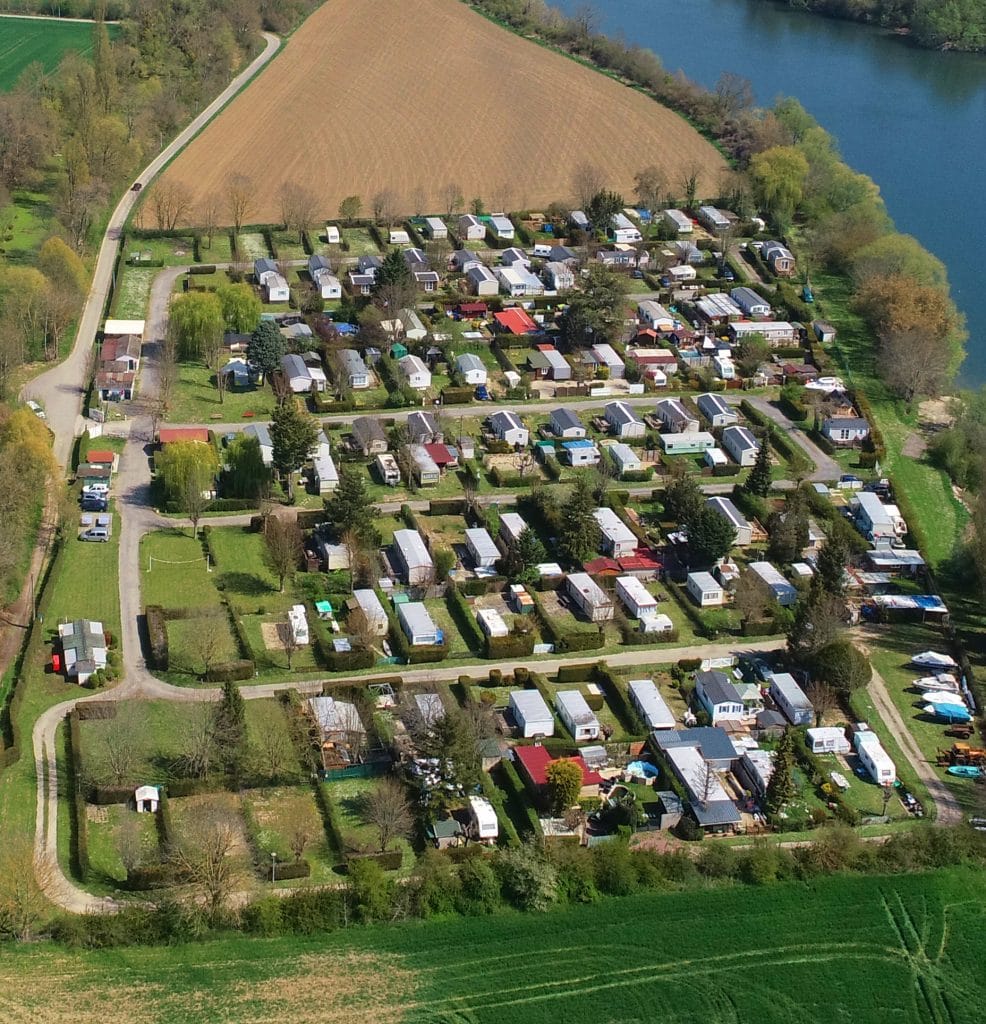 Reserve an affordable and friendly pitch
As a professional traveling to Paris or Île-de-France, you are looking for an economical accommodation solution that is a change from the ordinary, more affordable and user-friendly than a hotel room. As a vacationer concerned with keeping his budget under control, you want your vacation spot in the Paris region to be located in the heart of nature, far from the hustle and bustle of the capital, preferably by a lake or a river. Whatever your profile, one thing is certain: you will rediscover the joys of awakening the senses when you step on the fresh grass when you get up, when you listen to birdsong and observe the ripples of the waters of the Seine.
Book your camping and caravan site in the Loisirs des Groux outdoor establishment in Mousseaux-sur-Seine in the Yvelines, and you will live a unique sensory experience at a low price. Each site is delimited by plant borders to preserve the privacy of all campers. Do you want to be more comfortable? We provide you with electrical outlets for a small supplement, in order to offer you a stay in a traditional luxury campsite in Île-de-France.