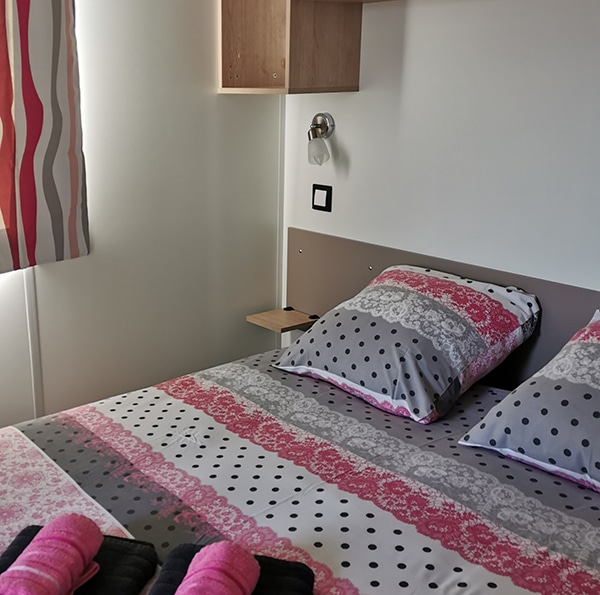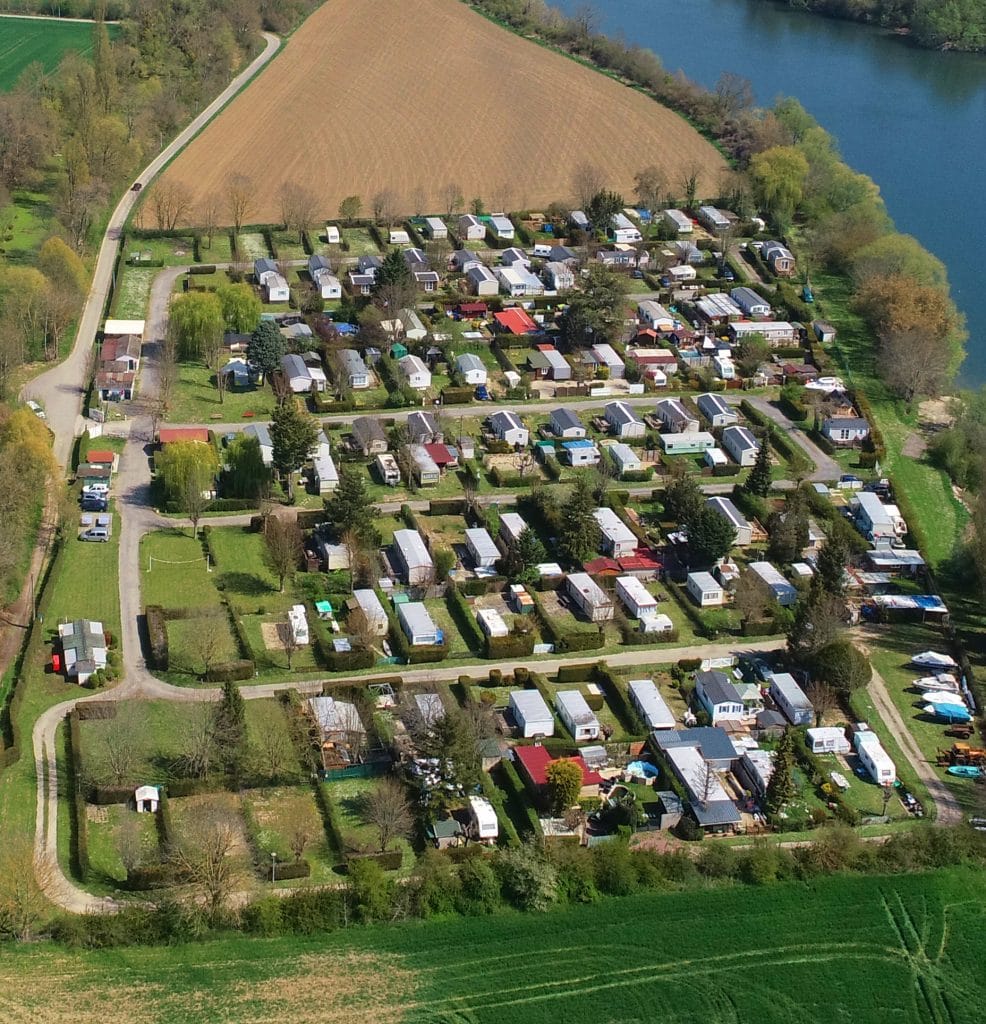 Activities and services for all campers
Naturally, the Loisirs des Groux campsite team in Yvelines would like you to have a unique experience in the Paris region. To brighten up your camping stay in Île-de-France and improve your comfort, you will find a large free car park on site reserved for campers and other free facilities such as table tennis tables. Buy your fresh bread and pastries recently taken out of the oven in the morning without having to leave the establishment, and start your day with an outdoor breakfast on the terrace of your mobile home, at the foot of your caravan or your tent. And after ? Make way for a navigation session on the Seine which borders the campsite. Want to organize a romantic or family lunch or dinner during your stay at the Loisirs des Groux campsite in Yvelines? Discover the Kota Grill, an innovative concept for enjoying grilled food around a barbecue in a large ecological wooden cabin with an unusual design.
You have at your disposal
Ping pong table: Tournaments are organized regularly for all ages, all levels.
Boat access: Our campsite has a boat descent with a floating pontoon. Join us by river!
Free parking: The little extra that will make the difference on the total price of your stay in our leisure center.
Hot showers: Sanitary facilities with hot showers
Marquee: A marquee welcomes you at the entrance of the campsite, for evening entertainment or in case of rain.
The kotas grills
To rent for a lunch or a dinner! A friendly and secure space for an astonishing gourmet moment!
Rental launch price: € 5 / person
Crockery, fire lighter provided. Possibility to buy a small bag of charcoal on site (€ 4).

A calm and welcoming space
Direct access to the campsite's famous river
The Loisirs des Groux campsite has the particularity of being accessible by boat, with a pontoon to facilitate your descents and boardings in your boat. During your river walk, admire the landscapes and the houses of Mousseaux-sur-Seine built on the banks of the river, let yourself be lulled by the waters of the Seine and its capricious meanders. Our team is at your disposal to inform you about the conditions of use of the boats and the basic safety measures to take into account before your trip. Children are obviously allowed to sail if accompanied by their parents or an adult. Also ask at reception about the recommended direction for your river trip, depending on the current and the landscapes to be discovered.
A campsite near Paris accessible by boat
Book your mobile home rental at the Loisirs des Groux campsite near Paris and tell your children without further delay that they will be able to spend in less than five minutes from the comfort of their equipped mobile home on the adventure of a boat on the Seine.